Cottages on the Green at Perdido Bay Golf Club
Stay where golf legends and celebrities have stayed for more than 30 years. Our newly renovated lodging facilities housed legends such as Arnold Palmer, Gary Player, Bob Hope, President Ford, Jimmy Buffet and Willie Mayes — just to name a few! While here on your visit, be sure to take some time to see our collection of photos and history from the Pensacola Open, held here every year between 1978 and 1987.
The Cottages on the Green at Perdido Bay Golf Club offer premier lodging for any guest. Whether you desire a room for a one night stay or a week-long vacation, we have the answer. We look forward to helping make your stay unforgettable!
Our Accommodations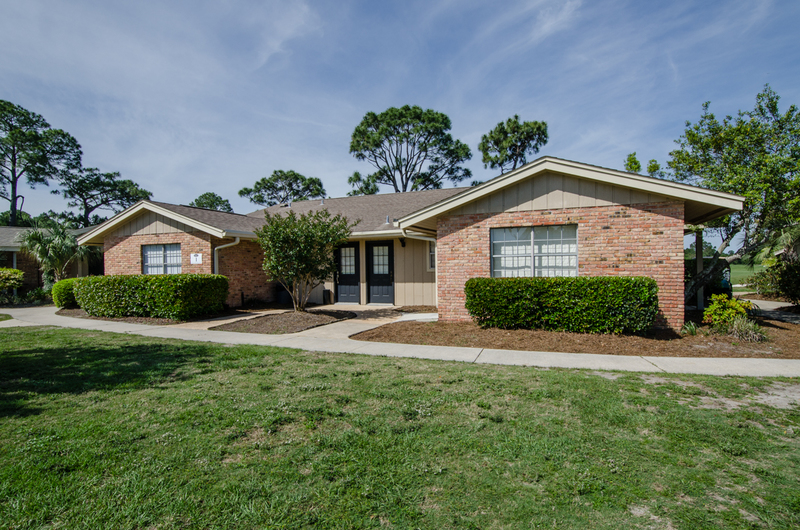 Guest Room: Our Guest Rooms are ideal for single guests or couples looking for overnight stays or week-long getaways.
One Bedroom Suite: The One Bedroom Suites are best suited for parties of 2-4 guests and feature 2 Queen-sized beds, kitchenette, reading area and entertainment center.
Two Bedroom Suite: The Two Bedroom Suites are best suited for parties of 4-8 guests and provide patrons with 2 Queen-sized beds, kitchenettes, reading areas and entertainment centers in each room.
Cottage Suite: Our Cottage Suites provide guests with the ability to host groups of 2-16 people in one unit. These units include 4 bedrooms with 2 Queen-sized beds in each, a full kitchen, living room with fireplace, dining room, laundry room and patio for outdoor entertaining.
About the Area: Perdido Key, FL
Welcome to Perdido Key, also known as "Lost Key," which is exactly what we are. Come enjoy the hidden paradise of our white sand beaches and clear emerald water of the Gulf of Mexico. For many years we have taken pride that our beaches are not over crowded and we remain a strong destination for a truly relaxing vacation. Although Perdido Key is tucked away, we are only minutes from shopping, night life and museums.